We help you now to get the

Niederlassungserlaubnis


in Germany
You have the same rights as a German
Work legally, start a business, apply for loans, travel freely
No more appointments at the foreigners authority
For you and your whole family
Fast and uncomplicated with the help of a German lawyer
We enforce your right
2 minutes video
What is the settlement permit?
The settlement permit is an unlimited right of residence and offers many advantages. Learn everything you need to know about "permanent residence" in Germany in our video series.
We regularly produce new videos. Just take a look at our Youtube channel.
fast and safe
Simply order online
Use Migrando's service so that we can help you obtain your settlement permit as quickly as possible.
We know how important it is for you to get the permanent residence permit. That's why we want to actively support you in this! Our attorneys know exactly what is involved in the application process and have experience in communicating with the authorities.
No unnecessary costs
Free opportunity check
The exam is free of charge for you!
Unfortunately, not every foreigner in Germany is entitled to a settlement permit. Therefore, we have created an extensive online test in which we check the most important requirements online. If you receive a positive test result, you can arrange a free consultation with our experts. In this context, the results of the free test will be examined again in order to decide whether the settlement permit should be applied for in your case. Until that time, the entire Migrando service is free of charge to you.
Your partner in immigration law
Your advantages with migrando.de
Free test
Not every foreigner has the chance to get a settlement permit. With our free test, you will know in just one minute whether it makes sense to apply.
Check claim now for free!
Fast approval
Our attorneys know exactly what steps are necessary for you to obtain your settlement permit as quickly as possible. Since we have conducted hundreds of application procedures, we know almost all the problems in the application process and know the solutions.
We enforce your right
Without lawyers, many applications for settlement permits are wrongly rejected.
We help you to reliably enforce your rights!
We stay on the ball
All applications, appeals and lawsuits are handled exclusively by German law firms. Without German lawyers, your chances of success are significantly lower and the waiting time is enormously long.
Experts in aliens law
Aliens law is complicated! Without a tremendous amount of experience, your applications will be rejected time and time again. Our German lawyers have already helped thousands of clients in the field of immigration law.
Personal contact
A German lawyer is available to answer your questions, to handle the application for the settlement permit and to help you with any problems.
Since 2017, we have been able to help more than 2,500 foreigners.
What our customers say about us
Khalif
since 2014 in Germany
"Thanks to this great team, my application is finally being processed.... I just wish I would have found you guys sooner.... I will recommend your work to others"
Abdul
since 2015 in Germany
"I was helped super quickly and competently. I am so happy to finally have the settlement permit. I am glad I found Migrando, everything was explained to me and today I have my permit. Thank you very much"
"I had to worry about almost nothing and am very grateful for their professional help. I was told everything and always helped. Thanks to you, the eternal wait for feedback was over. This team knows what it is doing. Kudos!"
Yousef
since 2015 in Germany
"At first we were a little skeptical... it would have been too good to be true. But everything went smoothly. Information about the current status was provided regularly. Only recommendable."
Mohamed
since 2015 in Germany
"Dear Sir or Madam, Thank you very much, I now have an asylum decision. I will ask for your help again for the settlement permit. Everything went very orderly and I felt like I was in good hands."
Omar
since 2015 in Germany
"I now know who to turn to when I need help. Always I just had to wait, wait, wait. I didn't think it could be that snappy."
Amar
since 2013 in Germany
"Very good!!! Thank you. Everything super explained and always got a very quick answer. You could never expect something like this from the foreigners authority. You have told me exactly what I need and how I can get my settlement permit as quickly as possible. You have saved me a lot of effort."
fatima
since 2013 in Germany
"Just mega great! Everything is taken care of, no endless hassle with authorities not responding and no uncertainty about my process. I am just grateful that this portal exists!!l"
Emad
since 2013 in Germany
"Super work... Relatives of mine have used their service, everything top notch.... Keep up the good work dear team!"
Lawyer Fabian Graske
Expertise in aliens law
Migrando consists of a network of experts with German lawyers who are well versed in immigration law. One of them is lawyer Fabian Graske, with whom Migrando has been working for the longest time. He has been working intensively on immigration law since 2016. His law firm has already been able to help thousands of foreigners and refugees obtain residence titles such as settlement permits in Germany.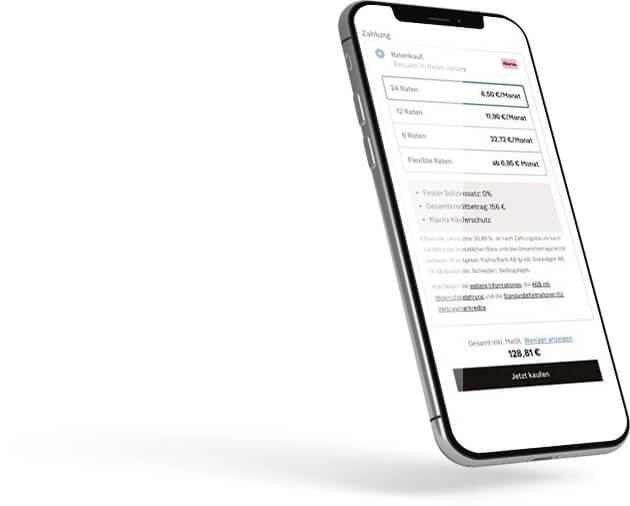 Easy payment
Installment payment possible
You don't have to pay the entire price at once. We offer you the possibility of payment by installments. Because we don't want your permanent residence permit to fail because of money. A secure residence is the basis for your future in Germany.
fast, simple and online
This is how easy we help you to get the settlement permit.
Select one of our services and book it directly online.
Immediately after payment we start working!
After booking you will be redirected to our customer area. There you only have to fill in some information about yourself, so that we can contact the responsible foreigners authority directly.
Our German lawyers will keep you informed about the status of the proceedings at all times. You don't have to do anything else yourself - we'll take care of it!
5 reasons
Why you should apply for your settlement permit as early as possible?
Frequently asked questions
Information on the settlement permit